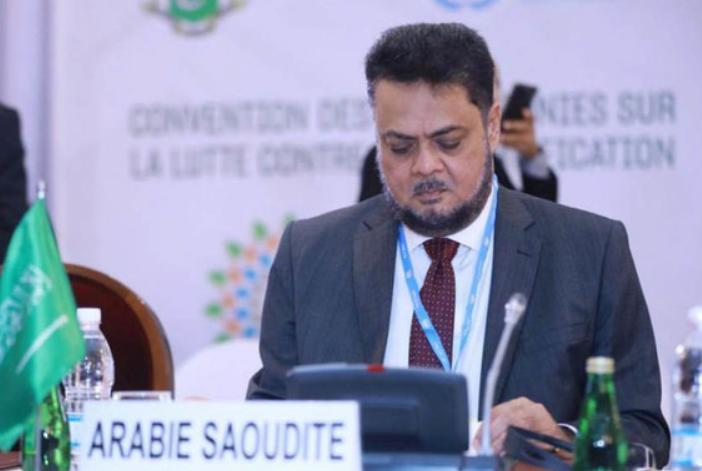 Saudi Arabia has outlined its efforts to combat land degradation and restore degraded ecosystems during the 15th session of the Conference of the Parties of the UN Convention to Combat Desertification.
The Kingdom's delegation to the COP15 forum, which is being held in Abidjan, Ivory Coast, until May 20, was led by Ministry of Environment, Water and Agriculture Undersecretary for Environmental Affairs Osama bin Ibrahim Faqiha, in the presence of the Kingdom's Ambassador to the Ivory Coast Abdullah bin Hamad Al-Subaie.
A summit meeting was held on May 9, under the patronage of Alassane Ouattara, president of the Ivory Coast. The conference was attended by various state leaders, ministers, and heads of delegations taking part in COP15.
In an address to the forum, Faqiha said that the Kingdom is making great efforts to preserve and protect the environment locally and globally, enacting new environmental regulations in 2020 and a new waste management system in 2021, based on the foundations of a circular economy, as well as establishing five national centers specializing in environmental fields and an environmental fund.
Saudi Arabia has officially submitted a request to host the 16th session of the Conference of the Parties to UNCCD, and is looking forward to hosting Expo 2030 in Riyadh, he added.
Faqiha highlighted the Saudi Green Initiative, which set ambitious targets for developing vegetation cover, reducing desertification and raising the percentage of protected areas in the Kingdom, and the Middle East Green Initiative, which aims to promote regional cooperation to reduce desertification and land degradation by planting 50 billion trees, of which 10 billion trees will be planted in the Kingdom, equivalent to 5 percent of global afforestation targets.
He said that the Kingdom, during its presidency of the G20 in 2020, worked to enhance joint action to confront environmental challenges, and launched the Global Initiative on Reducing Land Degradation and Enhancing Conservation of Terrestrial Habitats, and the "Global Coral Research and Development Accelerator Platform," adding that Saudi Arabia is working to take measures to implement these two initiatives in cooperation with its partners.
COP15 was launched with the participation of heads of state, ministers, and delegations representing 197 countries, under the theme "Land, Life, Legacy: From Scarcity to Prosperity."
Participants will discuss measures to achieve Sustainable Development Goals related to land degradation, with a focus on activities to address drought, dust and sand storms, as well as other measures that will contribute to the green recovery after the coronavirus pandemic.