Publisher Thunderful Publishing announced on August 31 that the dungeon crawl golf game "Cursed to Golf"announced. Supported platforms are PC (Steam) and Nintendo Switch. According to the store page, this work supports Japanese display. The release date is scheduled for 2022.
 
There are many traps on the course. In addition to golf course-like obstacles such as bunkers and roughs, there are a variety of gimmicks such as super wind fans, thorns, TNT bombs, and teleporters. Players can break through the golf purgatory by avoiding or using these gimmicks with skillful shots. You can't hit an unlimited number of shots, and each hole has a prescribed par count. If you do not reach the goal within the set number of times, you will have to start over from the beginning of the course. A tense play that can not be wasted even one shot is unfolded.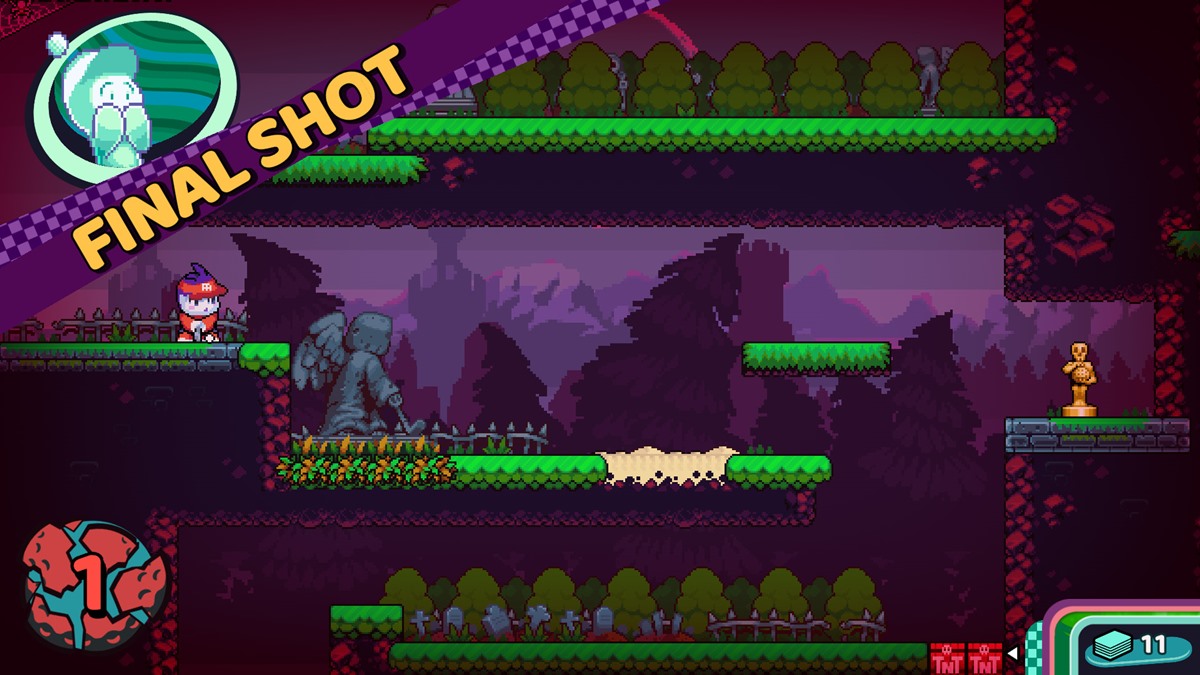 There are also various support elements in the purgatory journey. With "Birdy Eye", you can get a bird's-eye view of the course and see what kind of trials are waiting for you. Also, if the par count seems to be insufficient, it is possible to recover the number of shots by destroying the gold and silver "shot statues" hidden in various places. In addition, it seems that you can occasionally drop in at the shop as you go around the course. At these stores, you can purchase an "Ace Card" that allows you to use special moves. You can get through the pinch with more than 20 trump cards, such as "U-turn" that allows you to change the direction of the shot suddenly and "Mulligan" that allows you to return to the previous shot.
There are more than 100 halls, and the environment is classified into four types. In addition to challenging mini games, it seems that features such as challenge mode (daily challenge) and online leaderboard are also available. In addition, the ghosts of legendary caddies await in each area to support the journey of salvation and rebirth.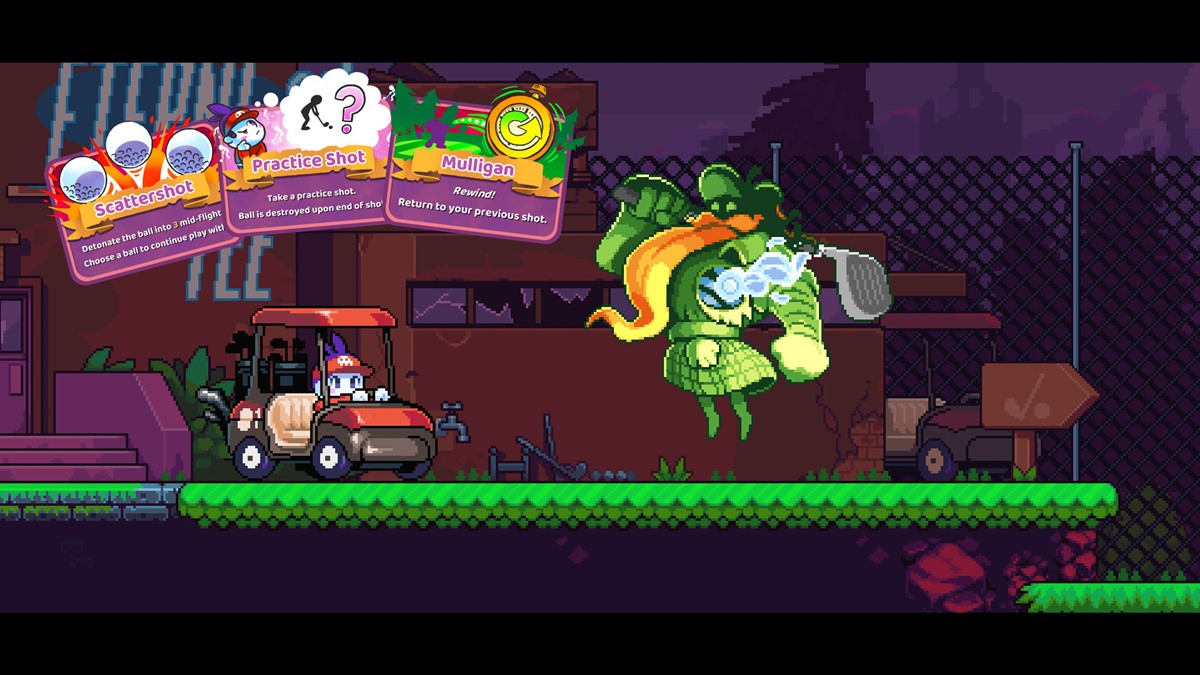 Chuhai Labs, which develops the game, is based in Kyoto, Japan, and is involved in the VR snowboarding game "Carve Snowboarding" and the surfing game "Whitewater Wipeout" for Playdate. Although the announcement of the console development of "Cursed to Golf" for Japan has not been announced yet, it seems that it will support Japanese, so I would like to expect future domestic release.
"Cursed to Golf" is a PC (Steam) And Nintendo Switch, scheduled to be delivered in 2022.