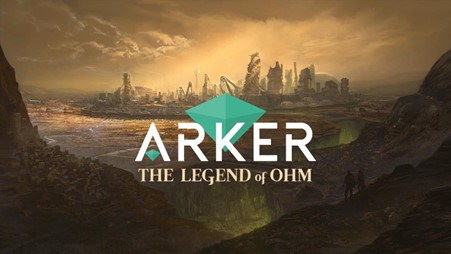 Arker: The legend of Ohm, the latest online strategy game, is delighted to announce the imminent launch of its BEP-20 tokens (ARKER and Fragments of Arker [FoA]). After the platform's native token launches, gamers worldwide will access the Arker game on the Android, IOS and Steam platforms.
The Arker team hails the project as the first free multiplayer online RPG game that rewards users in crypto. Gaming enthusiasts will soon battle each other on the platform and earn rewards in Fragments of Arker (FoA), the most precious mineral that ever existed.
FoA serves as the platform's native currency that allows users to buy or sell various in-game products, ensuring they emerge victorious in each battle.
Join the Vibrant Arker Community!
The new gaming platform allows anyone to recruit and control heroes of different classes as they fight to regain control of the kingdom of Ohm. Heroes come in three classes (the Berserkers, the Alchemist, and the Izarian).
Each hero must be well equipped with a combination of abilities and objects that allow them to win duels and obtain great rewards. Gamers who find the perfect balance of skills and train their heroes stand a better chance of winning battles and accumulating more Fragments of Arker (FoA) token.
Winners can purchase more abilities and items in the marketplace using their tokens, further enhancing the prowess of their heroes. They can also sell their most precious collections obtained during their adventures in Ohm and get FoA in return.
Players who emerge victorious in duels can level up and access more exclusive abilities that help enhance their reputation in Ohm city. A quick way to earn bonus tokens is to challenge other heroes to a duel with a predetermined amount of FoA where the winner takes it all.
The play-to-earn model adopted by Arker incentivizes more folks to join the metaverse and grow the community. The platform also offers amazing PVP / PVE content, special events and daily missions to enhance the game's appeal and attract newcomers.
Share Unforgettable Moments with Other Gamers
Arker offers several exciting game modes that enable players to battle side by side with their peers. The battle over Ohm's control can be intense, and sometimes a hero needs to join a clan to form a stronger group of warriors.
Fighting in a clan allows a user to join forces with other skilled heroes and share unforgettable moments as a group. Clans stand a better chance of gaining control of the lands of Ohm and the precious mineral mines located there. Each victorious clan can stack up on FoA and share the loot among its members.
The Arker team is working on a new mode aimed at solitary heroes willing to risk it all to earn great FoA rewards. The upcoming 'story mode' allows gamers to descend into the chilling rift where many perils await.
Heroes who take this path face numerous severe challenges. However, legendary stories and incredible treasures await those brave enough to immerse themselves into this legendary adventure.
Connect with the growing Arker community on Twitter and Telegram. Catch up on all the latest and upcoming developments in the lands of Ohm via the platform's Medium announcement page.