Hits: 32

Written by ValH on December 16th, 2019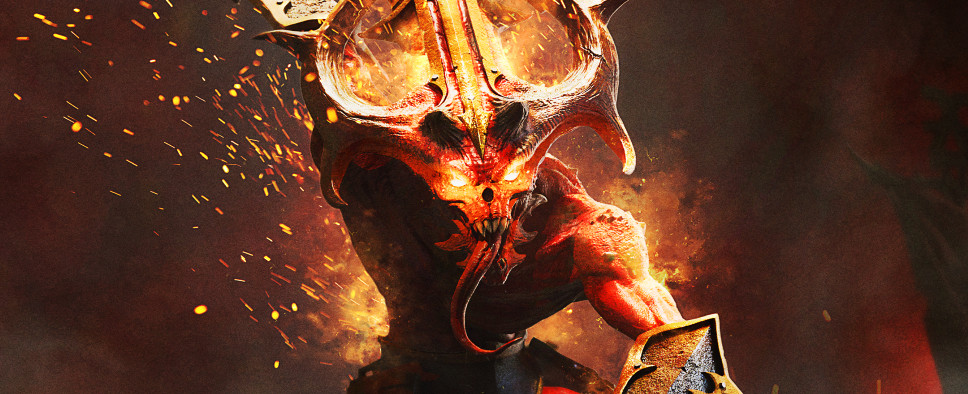 Tomb Kings is the title of the new story DLC for Eko Software and Bigben Interactive's action-RPG Warhammer: Chaosbane. Priced at $9.99 or your regional equivalent, the DLC is available on Steam, PlayStation 4 and Xbox One. It offers a new story campaign, new enemies to hack and slash your way through, and new environments to explore. Here's the official DLC trailer:
[embedded content]
This Steam announcement shares a helpful FAQ:
The Tomb Kings DLC is now live! Owners of the Magnus Edition, or Season Pass will have instant access to the content. Start your journey into the shifting sands of Nehekhara!

Story

Since Magnus' return to Nuln, a companion of High Loremaster Teclis, Finreir, has been laying the foundations for what will be known as the Colleges of Magic in Altdorf. You've been invited by the fledgling Amethyst Order to explore the desert plains of Nehekhara. Your mission, to protect the expedition from any possible threats and procure any relics hidden in the crypts nestled under the shifting sands.

Season Pass and Magnus Edition owners will have instant access to the Tomb Kings content after it goes live next week. If you don't have the Tomb Kings content, then it can be purchased separately or picked up as part of the Season Pass, which includes an additional God Skill tree for each character, new companion pets and other cosmetic boosts for your characters.

FAQ

How can I access the Tomb Kings DLC?

The Tomb Kings DLC can be played on any character. When selecting a character, you'll be given the choice between the main adventure or the Tomb Kings DLC.

You can switch between campaigns using the Waystones scattered across the Old World (if there is a save where Teclis has opened the Waystones at the end of Act 1).

Does the Tomb Kings DLC affect end game?

Those with the Tomb Kings content will find this content incorporated into the Warhammer: Chaosbane end game options. You'll find the maps, enemies, and bosses of Nehekhara in the Boss Rush, Relic Hunt, and Expedition modes.

What if I have the Tomb Kings DLC and want to play with a friend who doesn't have the DLC?

Players who own the Tomb Kings DLC will be able to invite and play with their friends who don't own the content. However, only players with the DLC will receive the Tomb King specific rewards from the campaign, and have their story progress saved.

Regardless of whether you own the Tomb Kings DLC or not, all players will receive XP, fragments, and gold for completing missions and defeating enemies. Additionally, players who don't have the Tomb Kings DLC can also experience the Tomb King content in the Boss Rush, Relic Hunt game modes when playing with friends who own the DLC.