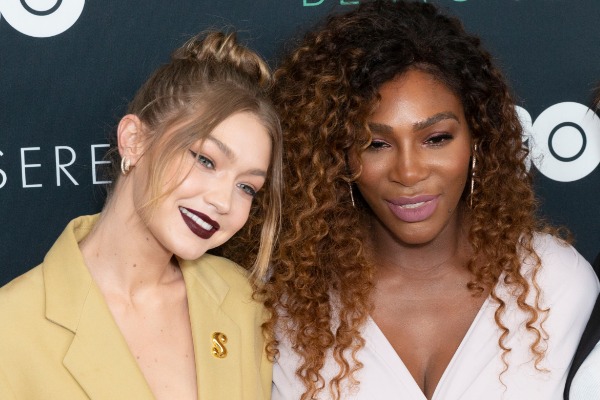 Image via <a href="https://shutterstock.7eer.net/c/1262811/42119/1305?u=%0D
https://www.shutterstock.com/image-photo/new-york-ny-april-25-2018-1077799787″ target="_blank"> lev radin / Shutterstock.com
Gigi Hadid and Serena Williams will headline a Mario Tennis Aces tournament on Facebook Gaming. The tournament will see illustrious tennis players competing in the Nintendo Switch video game against various personalities using Mario avatars.
Along with Hadid and Williams, the Stay at Home Slam competition will include Hailey Bieber against Naomi Osaka, Karlie Kloss against Maria Sharapova, Venus Williams challenging DeAndre Hopkins, and more.
Each of the participants will receive a US$25,000 donation amount heading to the charity they have chosen, and the winner will receive an additional US$1 million amount for donation.
The competition will take place on 3 May 2020 via Facebook Gaming and IMG's tennis Facebook page.. In the meantime, check out how Williams has been practicing tennis at home.
[via Deadline, cover image via <a href="https://shutterstock.7eer.net/c/1262811/42119/1305?u=%0D
https://www.shutterstock.com/image-photo/new-york-ny-april-25-2018-1077799787″ target="_blank"> lev radin / Shutterstock.com]