With an estimated 20,000 restaurants to choose from across Dubai, it can be an endless landscape to navigate. So we've done some of the hard work for you (copious calorie ingesting) and chosen what we believe to be our Top 5 Upscale Dining Spots in Dubai for a truly special dining experience.
Whilst all of the below restaurants are licensed, these outlets offer a softer ambiance to the more 'nightlife' focused dining venues that are equally spectacular, but a little more high-tempo.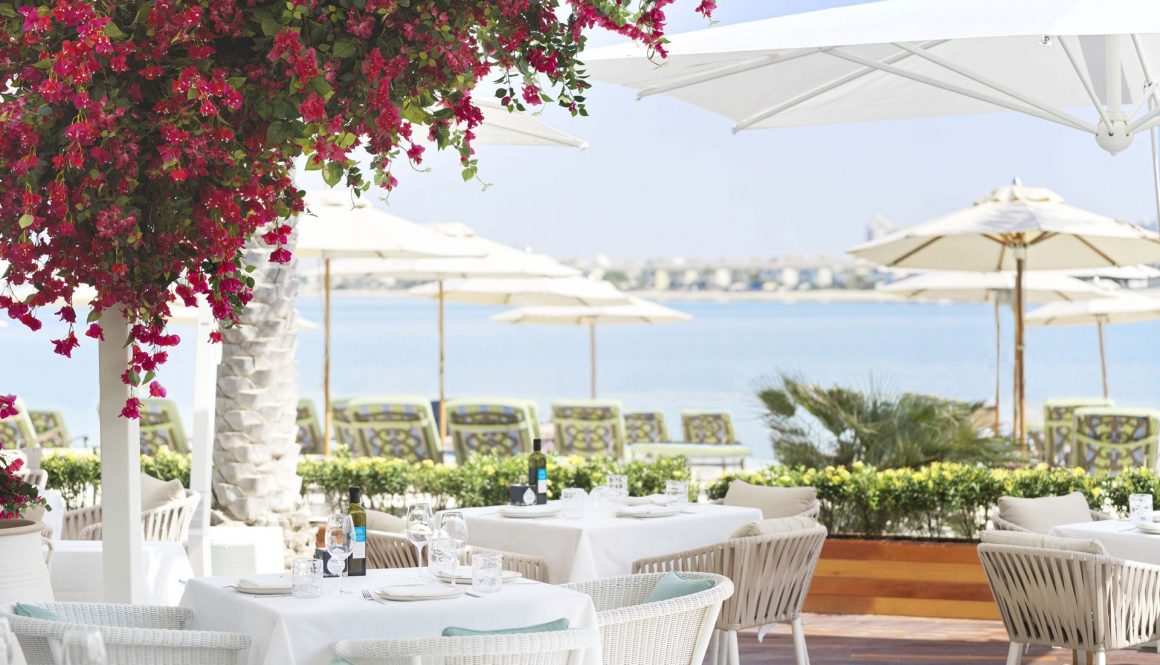 Piatti By The Beach, Raffles The Palm Dubai
Located in the unique and luxurious setting of Raffles The Palm Dubai, Piatti by the Beach is a place where guests are instantly engulfed by the unmistakeable charm of the Italian Amalfi Coast and feel transported to Positano. With white washed interiors, striking pink bougainvillea and a fresh seafood market to choose from, you'll instantly feel those laid back, linen-bearing summer vibes calling you to kick back, dine well and soak up the most delightful ambiance and cuisine that Dubai has to offer. When you're not looking for city lights and razzmatazz, Piatti by the Beach gives you that vacation glow and swooning summer nights feel; if you're anything like us, Piatti pulls us back on every visit to Dubai *Chef's Kiss*
Raffles The Palm Dubai, The Palm Jumeirah. 00971 4 248 8889, piatti-restaurants.com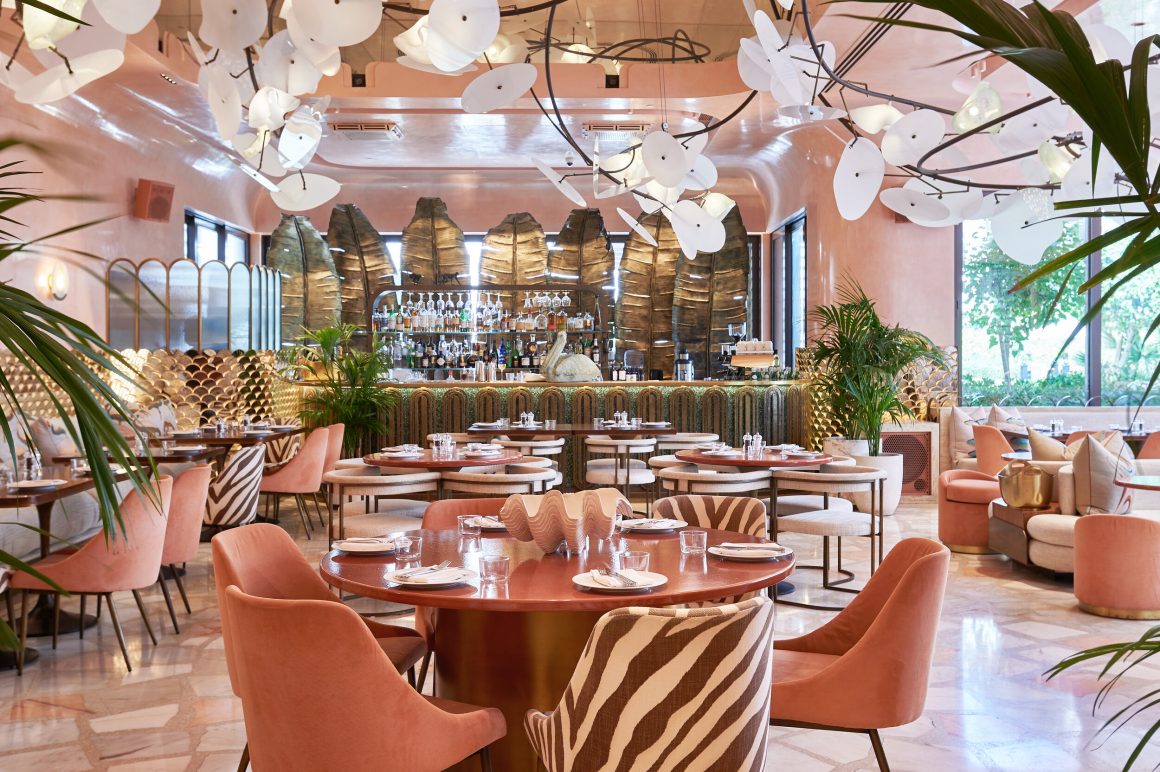 Flamingo room by Tashas, turtle lagoon, jumeirah al Naseem
Natasha Sideris, our favorite South African restauranteur with more accolades than we can count, presents her upscale restaurant Flamingo Room, located on the edge of the lagoon at Dubai's Jumeirah Al Naseem. With award-winning design (no image can do this place justice) it's beautiful mix of pink marbles, reflective fish scale antique mirroring, jungle-like decadence and safari-chic blush palettes makes it one of the most aesthetically pleasing indoor restaurants in the city, with soft nudes, blended corals and subtle metallic accents. It's a glamorous spot for lunchtime overlooking real turtles in the Turtle lagoon, or evening dining, with a menu that explores global flavours.
Jumeirah Al Naseem, Jumeirah. 00971 4 2 44 7278, jumeirah.com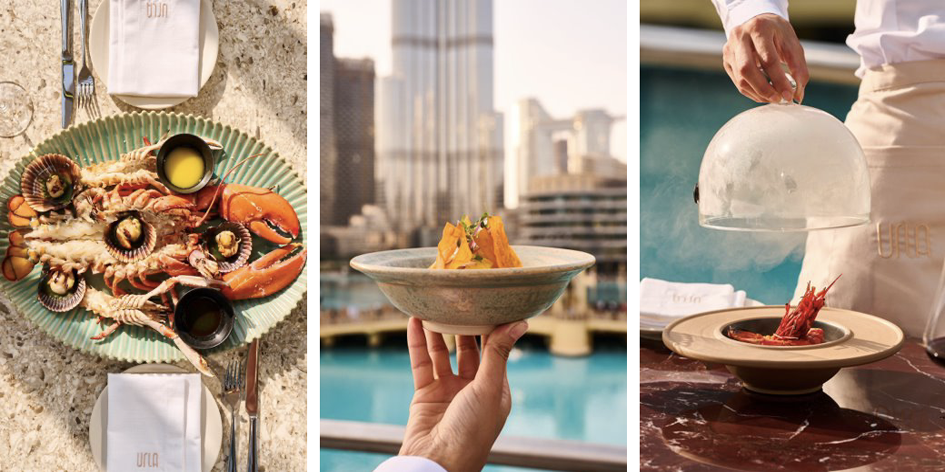 URLA restaurant & lounge
Traveling the coastal journey of Turkey, Spain and Greece, URLA's menu features impossibly fresh flavours and artful presentation. Kick things off with the Urla Meze (AED 220) – an array of small plates from Western Turkey's Urla region that includes a creamy pumpkin, flavourful eggplant with tomato, a tangy beetroot with orange dressing and more – along with the wagyu carpaccio with parmesan (AED 180). Seafood is a must on this coastal culinary adventure, and the delectable lobster lingune (AED 320) and grilled seabass with bokchoy and roasted piquillo peppers (AED 210) are not to be missed. Also a winner: the melt-in-your-mouth braised beef with orzo (AED 250) and, for vegetarians, the Eriste pasta with fresh black truffle (AED 180). Finish your evening with one of their signatures desserts; our favorite is the milk soaked cinnamon French toast or their softer than ever strawberry pavlova with fresh vanilla creme. URLA Restaurant & Lounge, Address Downtown Dubai. 00971 4 316 9600, coyarestaurant.com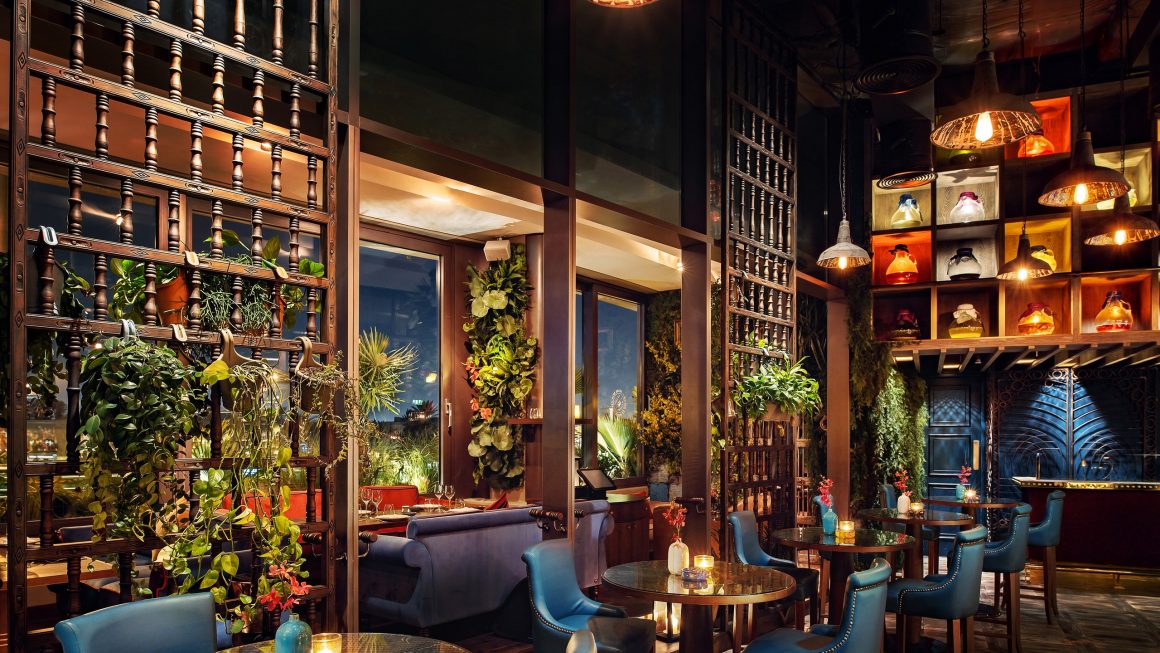 COYA, Four Seasons resort dubai
Well known as a global hotspot in cities including Dubai, London, Monte Carlo, Mykonos and most recently Doha, Coya invites guests into a multi-sensory flight through traditional Peruvian dishes infused with Asian influences and ingredients. Gastronomy and Incan traditions blend seamlessly under one roof, with an extensive a la carte menu and masterfully created beverage list served up against the backdrop of colourful artworks and vibrant music. The lounge is a sultry spot for a pre- or post-dinner drink, often coupled with live music, while fine dining takes place in the colourful main restaurant.
COYA, Restaurant Village, Four Seasons Resort Dubai at Jumeirah Beach. 00971 4 316 9600, coyarestaurant.com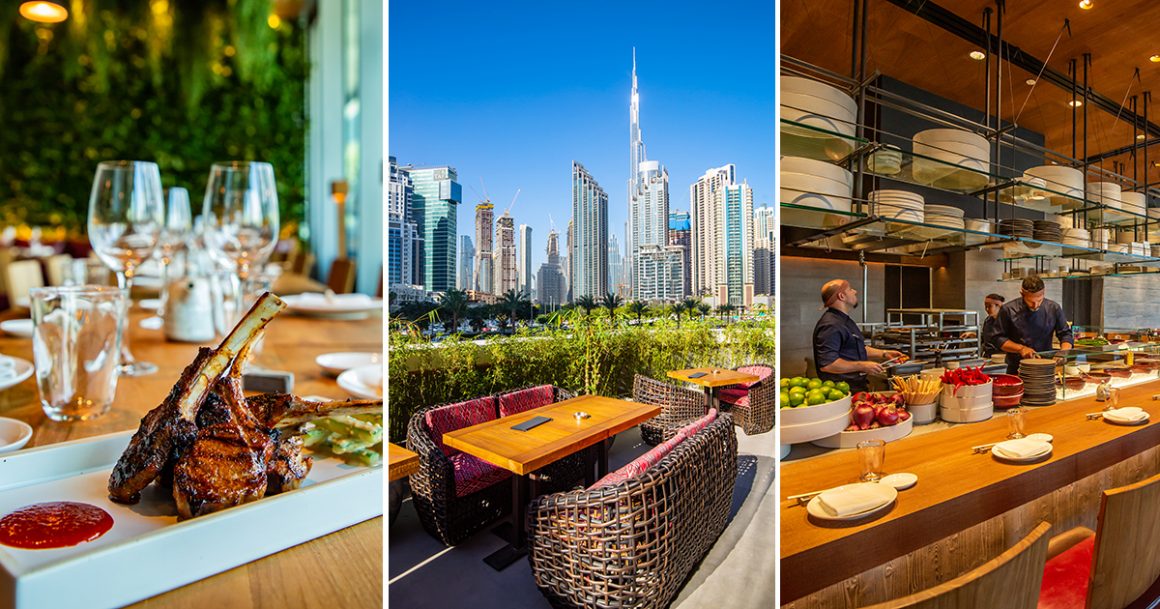 ROKA, ME by MELIA HOTEL, DOWNTOWN DUBAI
ROKA, the younger sibling of notorious brand ZUMA, is located in the Opus building by Zaha Hadid, Business Bay, and brings its unique style of contemporary Japanese Robatayaki cuisine and urban design to Downtown Dubai. Go for the miso black cod, vegan spinach salad (it has THE most delicious sesame tahini dressing) and finish with a green tea matcha molten cake with coconut vegan ice-cream – seriously the best dessert you'll ever try. They offer business lunches and have a very cool vibe from day to night.
ROKA, ME by Melia Hotel, Business Bay. 00971 4 439 7171, rokarestaurant.com