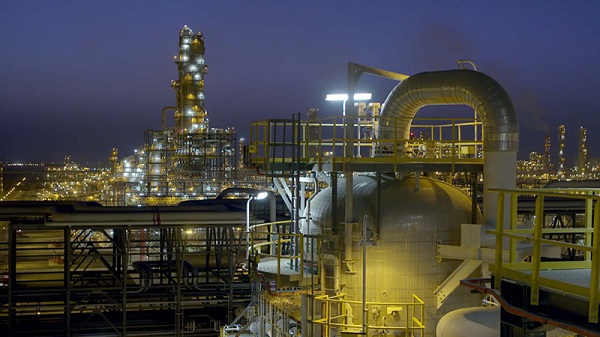 The US$ 2bn TA'ZIZ industrial chemicals zone that is developed by a joint venture between Abu Dhabi National Oil Company (ADNOC), a diversified and integrated group of energy companies and Abu Dhabi Developmental Holding Company (ADQ) in Ruwais is set to be home to a new Chlor Alkali, Ethylene Dichloride (EDC) and Polyvinyl Chloride (PVC) production plant.
This came to light following the collaboration between Shaheen, an Abu-Dhabi-based company and the ADNOC and ADQ JV to develop the Chlor Alkali, EDC and PVC plant that is currently in its design phase. Shaheen, will offer the project its extensive knowledge of the local market and alongside focus on utilizing the production of its chemicals for use within the local supply chains.
Search for construction leads
Also Read: Borouge 4, a Polyolefin Expansion Project in Abu Dhabi Breaks Grounds
The agreement between all companies marks the first-ever direct investment by a privately-owned United Arab Emirate company within the industrial zone. The Chlor Alkali, EDC and PVC plant at TA'ZIZ industrial chemicals zone is expected to officially begin operations by 2025.
Aim for the Chlor Alkali, EDC and PVC plant at TA'ZIZ industrial chemicals zone
The Chlor Alkali, EDC and PVC plant at TA'ZIZ industrial chemicals zone aims to become the main supplier to local manufacturers for chemical products. The project also plans to export its products to meet the ever-growing global demand.
The acting CEO of TA'ZIZ, Khaleefa Yousef Al Mheiri stated that the chemicals produced in the development will feature a diverse range of industrial applications and they will create further opportunities for exports as well as provide the local industry with a source of critical raw materials that have been manufactured within the United Arab Emirates for the very first time.
Walid Azhari, the managing director of Shaheen, on the other hand, stated that the Chemical Production Project will be the cornerstone for an array of exciting downstream opportunities. He expressed that these opportunities will further create a whole new industrial cluster in the United Arab Emirates which would be a double-win as it's in line with the Abu Dhabi Economic Vision 2030.
If you have a remark or more information on this post please share with us in the comments section below