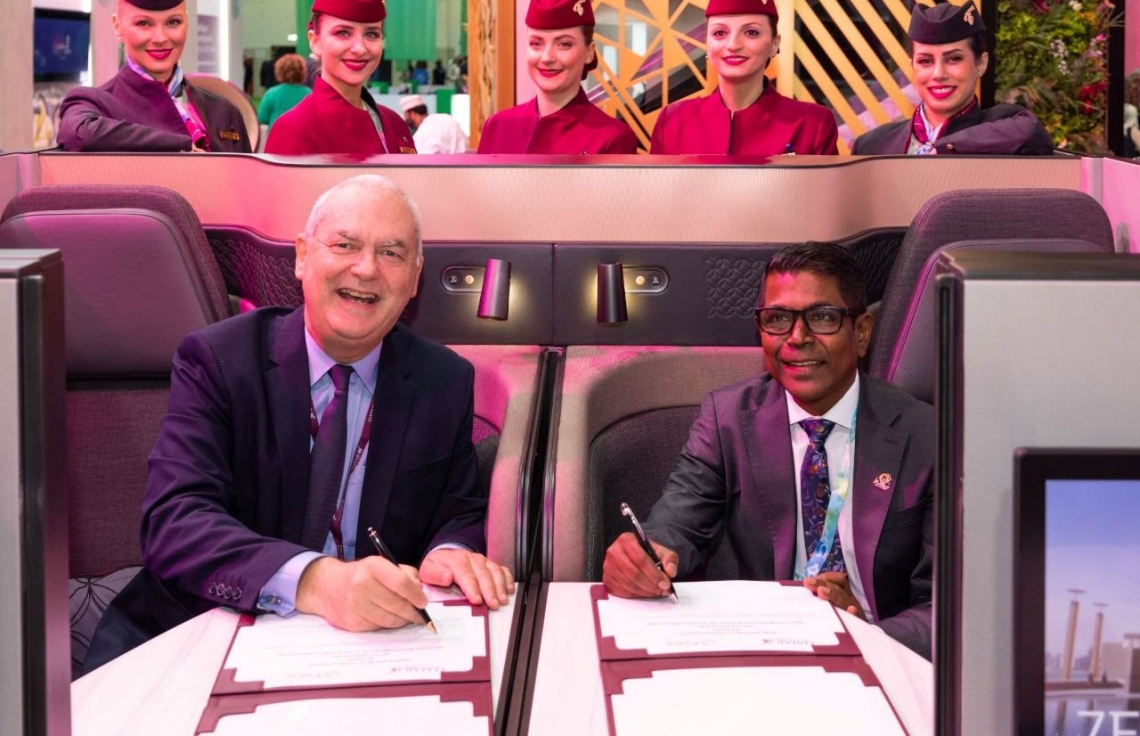 Maldives Marketing and Public Relations Corporation (MMPRC) has signed an agreement with Qatar Airways to increase inbound air traffic to Maldives.
Under the agreement signed at the ongoing Arabian Travel Market Fair in Dubai, MMPRC and Qatar Airways will conduct business-to-business and business-to-customer campaigns. According to the agreement, special flights will be held to organize familiarization trips for travel partners and media influencers to the Maldives, and various activities will be carried out in collaboration with business partners.
Managing Director of MMPRC Thoyyib Mohamed signed the agreement on behalf of the company. Qatar Airways signed the agreement with Chief Commercial Officer Thierry Antinori.
Speaking at a panel discussion at the ninth Arab Aviation Summit in Dubai, Thoyyib said the aviation and tourism sectors must work closely together to overcome the challenges they face.
He had also referred to the important role the Middle East plays as a growing market for Maldives, and noted that it was central hub for a large number of inbound tourists to the nation.
There are 35 international airlines operating in the Maldives. These include Emirates, Qatar Airways, FlyDubai, Etihad airways and Gulf Air, the main middle eastern airlines, operating multiple flights every week.