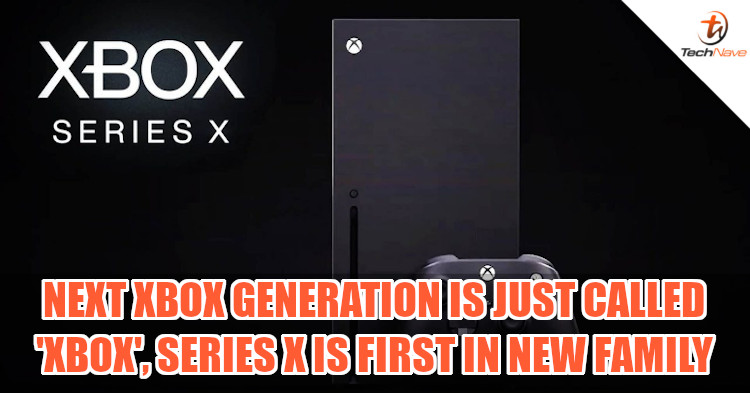 Some of us get excited when seeing new gaming consoles, regardless if it comes to our shores. But admittedly, the name of Microsoft's next-gen console got more than a few people scratching their head. However, Microsoft has explained its logic in the naming and stated that the Xbox Series X is but the first in a new family of consoles.
According to BusinessInsider, Microsoft has confirmed that the 'Series X' is just one of the members in the new Xbox family. If we go by previous naming convention, this would make the former its model name. This contrasts the previous generation, where the 'One' here is not exactly its model name. Does this mean that the new console will actually be called something like Xbox X1? Honestly, we feel that Microsoft wouldn't have had any issues if they just called the new console the Xbox Two.
Microsoft also states that this naming convention "allows room for additional consoles in the future". Speculation is rife that a model, without the disc tray and with lower specs, is in the works. This should help reduce cost and allow Microsoft to offer a cheaper option.
However, the million RM question that remains is: Will Microsoft bring the Xbox Series X to Malaysia? Let us know what you think on our Facebook page and stay tuned to TechNave.com for further updates.