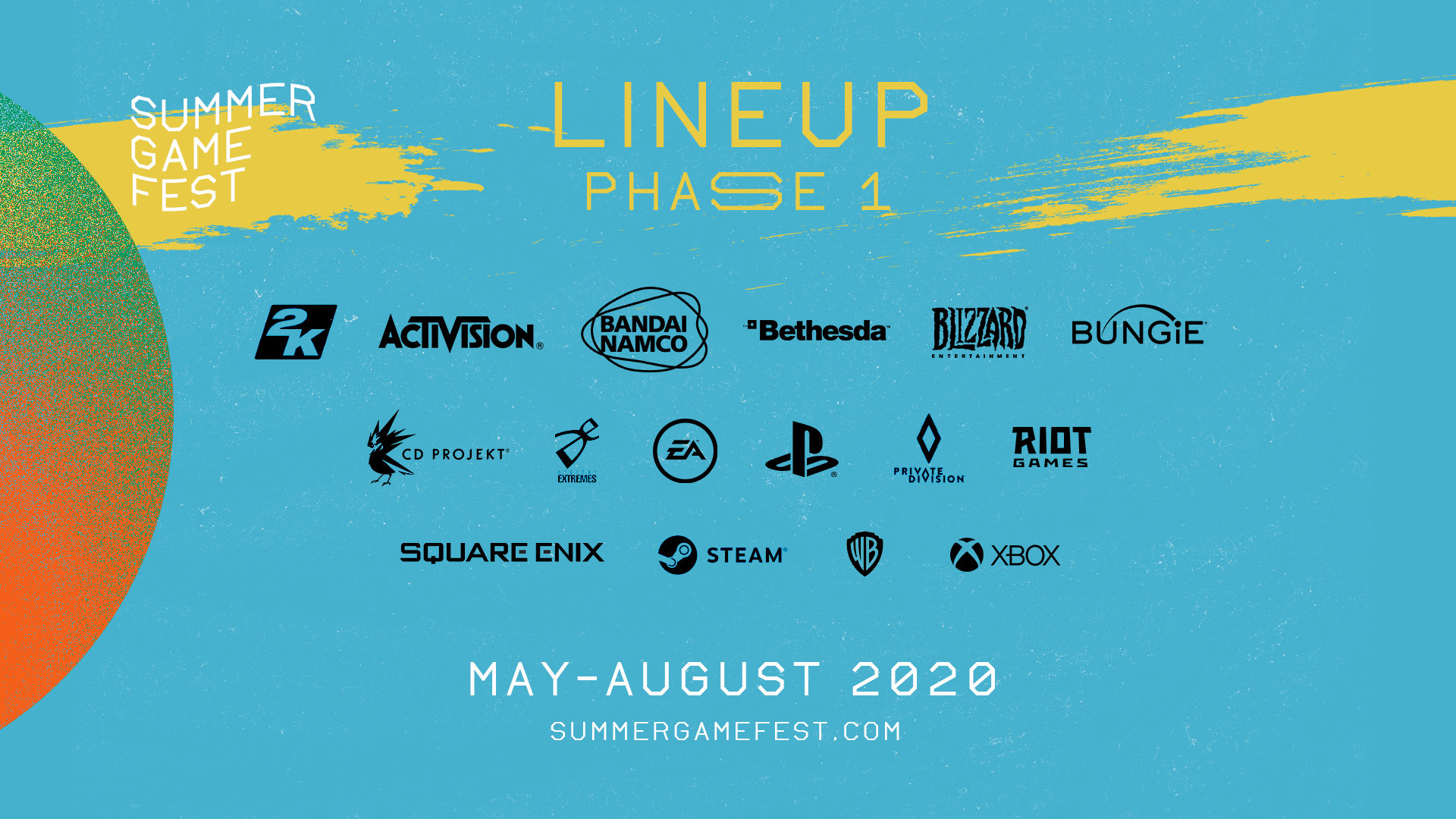 Gaming industry presenter and producer Geoff Keighley today announces the Summer Game Fest, a digital media event currently scheduled to run throughout May to August 2020. That's right, it's a four-month long event! Created in collaboration with third-party publishers and platform holders (with the current exception of Nintendo, though Keighley is hopeful that will change over the course of the event), the Summer Game Fest is a realization of Keighley's ambition to showcase a "global, digital, interactive festival".
The time certainly seemed ripe for something to take the place of E3 2020 thanks the global COVID-19 pandemic shutting down physical venues for many major trade events this year, but Keighley believes the Summer Game Fest should be seen as more of a TV guide or Google Calendar for all sorts of gaming industry highlights over the next few months as opposed to a strict replacement for E3 2020. These highlights can be anything from world premier reveals to in-game events, or even playable demos. The Summer Game Fest homepage should serve as the hub linking to all such announcements.
There are a few key elements of @summergamefest:
– Publisher News Events
– In-Game Events
– Playable Content & Demos

And it's all global, fully digital, interactive and FREE to fans.

Are you ready to play the future?

— summergamefest (@summergamefest) May 1, 2020
Speaking with Gamesindustry.biz, Keighley stresses that Summer Game Fest is not intended to be a "big press conference with 5,000 people in an audience hooting and hollering and cheering". Keighley used to host the E3 Coliseum livestream since E3 2017 before dropping out of E3 entirely this year over (before E3 was officially cancelled) over what he perceived was the Entertainment Software Association's reluctance to transition to "something that was more digital and global".
"I think it's an old school view: that there's one moment in time for 90 minutes, and then we shut the lights off and we'll see you next year. Now it's more like, 'We've got a big game coming out and we're going to do a day-long showcase of it.' Like what Riot did with Valorant on Twitch was really interesting, or the new season launch of Fortnite."
Think something closer to the recent Steam Game Festival earlier this March (which Keighley also helped organize with Valve) where PC gamers got to try demos or "short playable experiences" of upcoming titles. The Summer Game Fest is expected to kick off as early as next week. As the Summer Game Fest will run over the course of four months, don't expect to see all major announcements done in just one week! Instead, look forward to participating publishers sharing their content across multiple phases.