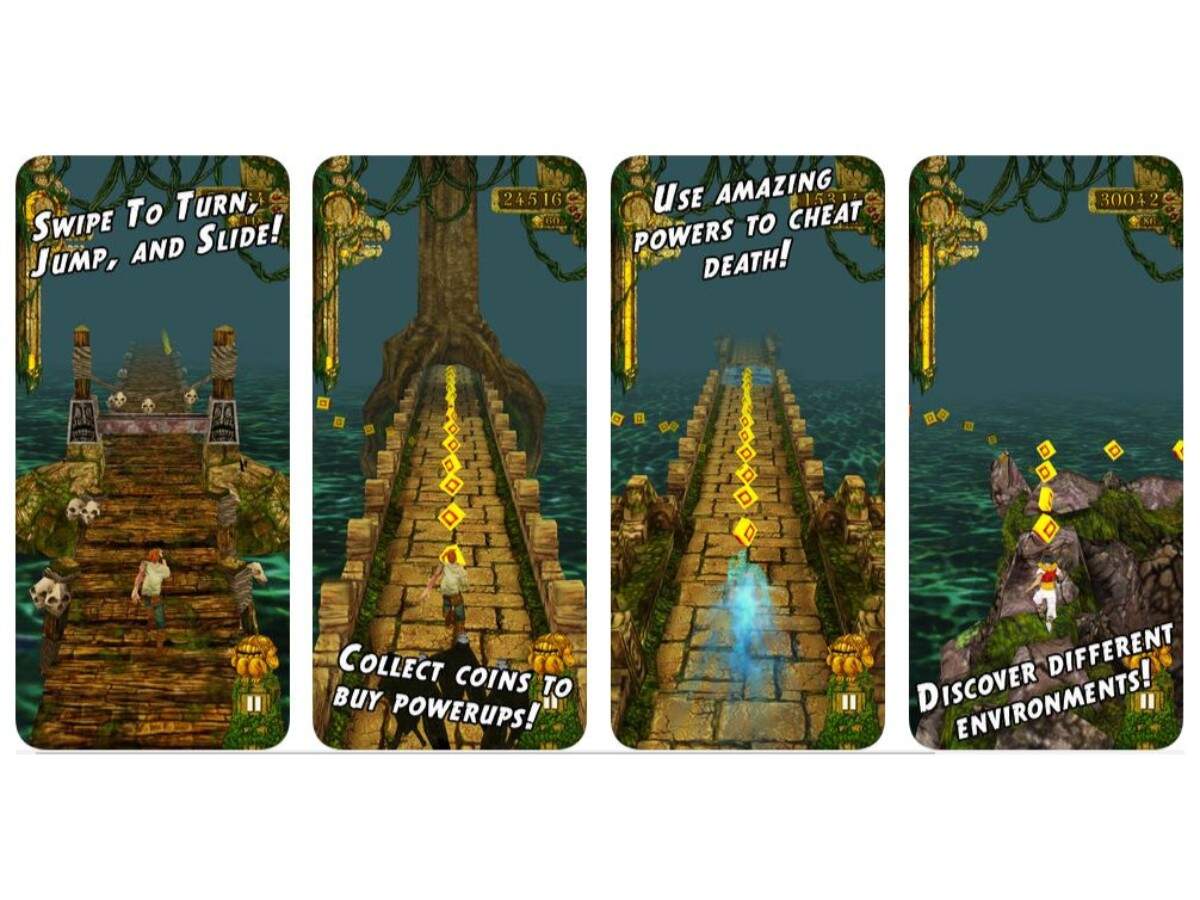 NEW DELHI: Mobile gaming has become quite popular these days. With the surge in popularity for battle royale games like PUBG and Fortnite, there are also other, lighter games that many prefer to play on smartphones to relax. People play games on their phones for recreational purposes and it is a way for them to unwind during a break or after the long hours of office. Here is our list of the top 5 games that trended on the Android platform this week.
Race.io

This is a racing game that is on the top of the trending list. In Race.io, you get to race against people while performing stunts.The game allows you to race against opponents from across the globe. The speciality of the game is that you can make some insane jumps. Compete against others to get yourself to the top of leaderboards.
Temple Run

This is a popular one that has stayed on the popularity charts for a long time. A test of your reflexes, this game is about escaping a monster that's out to get you. All you need to do is to run hard dodging obstacles and collecting various important things like coins on the way. You can buy power-ups too. Now, why do you need to run from the demons? Because you've stolen a precious idol from a temple and so, you are being chased due to that. Run for your life in this game and see how long you can last.

Dr. Driving
Dr. Driving is another racing game on the trending list. SUD Inc.–the company behind the game– claims that it is the fastest and most visually stunning driving game on Android. You need to sign-in with your Google account to play the online multiplayer. The player can get free gold when you finish mission before opponent in multiplayer. A maximum of 1,000 gold can be won. Complete goals and some skill-based challenges to get achievements. You can save the game progress and carry on from where you left behind when you start the game again.

Unblock Me FREE

This is a classic puzzle game that can be played both online and offline. If you are playing offline, your game progress will be synced online the next time you start the game. The game offers you over 18,000 puzzles to challenge your brain. Players can choose from 4 modes; Relax, Challenge, Multiplayer or Daily.
Snow Drift

This game is developed by SayGames and needs the player to clear the snow with his/ her car. There are some new turbo-powered vehicles that have been added to the game recently. After every couple of levels, you'll have to beat a special level. Some new cars and missions will be added to the game soon.

Read the original article