Razer 3 gaming handset coming, as Nintendo mulls to step into the sector
Aaron Lee and Monica Chen, Taipei; Steve Shen, DIGITIMES
Razer is likely to launch the third edition of its gaming handset, dubbed Razer 3, in 2019 despite reports indicating it has reduced the number of its Razer team members by 30 or 2%, as it moves to enhance the competitiveness of its gaming handset business, according to industry sources.
Despite the fact that gaming handsets are a niche-market segment, other players including Xiaomi, Vivo, Nintendo and Nubia are either strengthening their presence in the market or planning to enter it, said the sources.
Xiaomi reportedly is due to release its next-generation Black Shark 2 gaming smartphone on March 18. Vivo has launched a model under its sub-brand IQOO.
Without referring its new IQOO phone as a gaming handset, Vivo described it a "powerful" gadget featuring a 6.41-inch OLED display, Qualcomm Snapdragon 855 CPU, packed 12BG of RAM and 256GB of ROM, and a 4,000mAh battery.
There have been speculations about Nintendo planning to launch a gaming handset that can integrate with its Switch consoles, the Japan-based vendor has yet to respond to such speculations.
Asustek Computer and Razer both are reportly negotiating with China-based digital game distributor Tencent in order to tap into the mass digital gaming market in China, the world's largest gaming market currently, the sources revealed.
Global demand for gaming handsets still remains relatively low, reaching about over 100,000 units a year currently, with Asustek serving as the top vendor.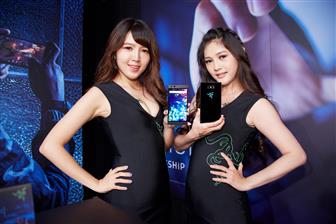 Razer handsets shown as a previous event
Photo: Digitimes file photo