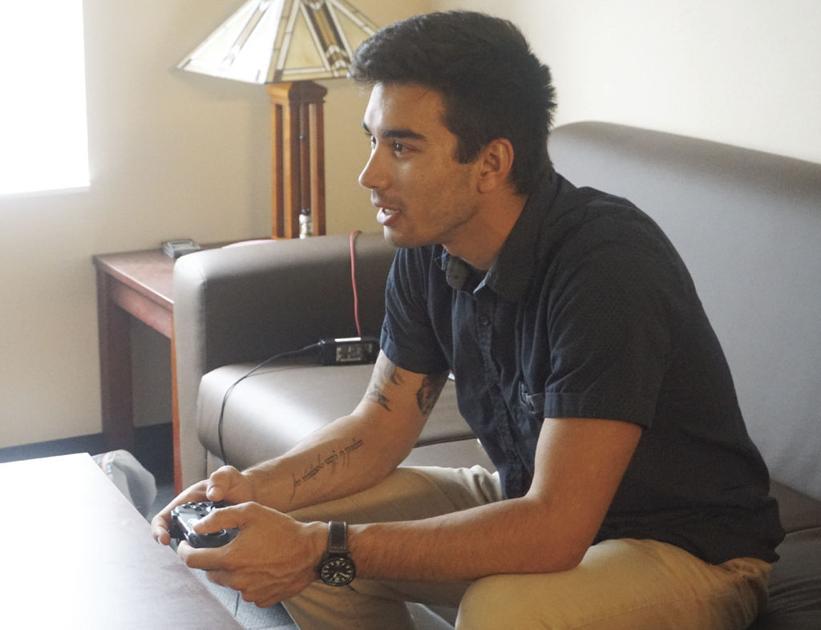 Magic Circle Esports will host its first video gaming tournament, looking to the highly anticipated Nintendo Super Smash Bros. Ultimate on Sunday.
The new game will be released on Friday, so this tournament will be a first look for many. The vision is to utilize the free and ultimately useless space of the newly constructed Lincoln Family Theatre at 103 E Main St. in Belleville, Illinois.
Billy Campbell, gaming specialist, explained that this is just the beginning of what they hope will be a monthly structured video gaming tournament, all for cash prizes.
"This is just a 'rough draft' of what we plan on ultimately doing," Campbell said. "In the future, we hope to have our very own venue and café area … This is just a proof of concept that hopefully people are interested enough that we can make that happen in the future … As long as we can prove a concept here, the sky is the limit." 
These tournaments usually last somewhere between four to six hours and possibly more, depending on the registration. Campbell explained that there will be food, board games of the "nerd culture," t-shirts, regular movie theatre showings and more for fans and participants to enjoy. 
There will be a staff to maintain the structure of the tournament, which is a 1v1 double elimination style. The staff will also keep up with the bracket system and the $900 prize pool.
The first place winner will walk away with $400, second place with $300 and third place with $200. They are hoping to have 50 contestants with around 150 spectators.
"This is going to be for everybody," Campbell said. "I think there will be people of all different shapes and sizes and ages and all different levels of skills. So, I don't want people to be shy or intimidated. It's going to be a very welcoming environment for everybody."
The tournament starts at 11 a.m. with the doors opening at 9:30 a.m. Admission is free for spectators. For more information on how to register, those interested can visit battlefy.com or "Magic Circle Esports" on Facebook.