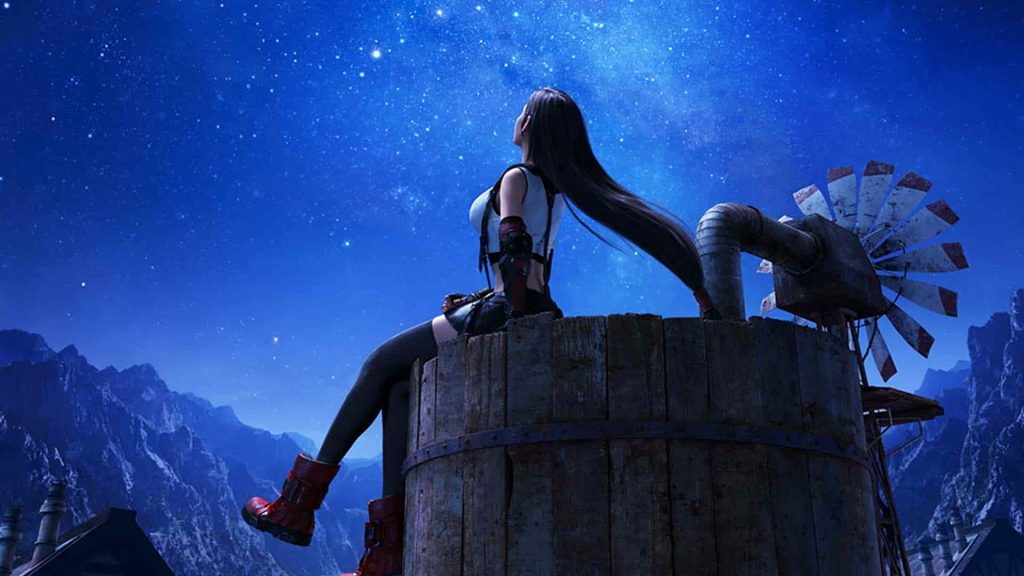 A Tifa-themed Final Fantasy 7 Remake PS4 dynamic theme is now available to download free via the PlayStation Store. This particular theme was previously only available via the Butterfinger promotion in the US, but it's now been rolled out free on the Japanese PS Store.
Final Fantasy 7 Remake PS4 Dynamic Theme Is Free To Grab
In case you missed it, gamers were required to snap up two Final Fantasy 7 Remake-themed candy bars in the Butterfinger, Baby Ruth, or Crunch bars range to receive a code, which could then be redeemed for the theme.
Up until now, that was the only way you could get your hands on on the admittedly gorgeous-looking theme, which features Tifa sitting on the well in her and Cloud's home town of Nibelheim. You can grab it here if you make a Japanese account or simply wait until it comes out in the US and UK, although there's no ETA on that yet.
Read our Final Fantasy 7 Remake review here.