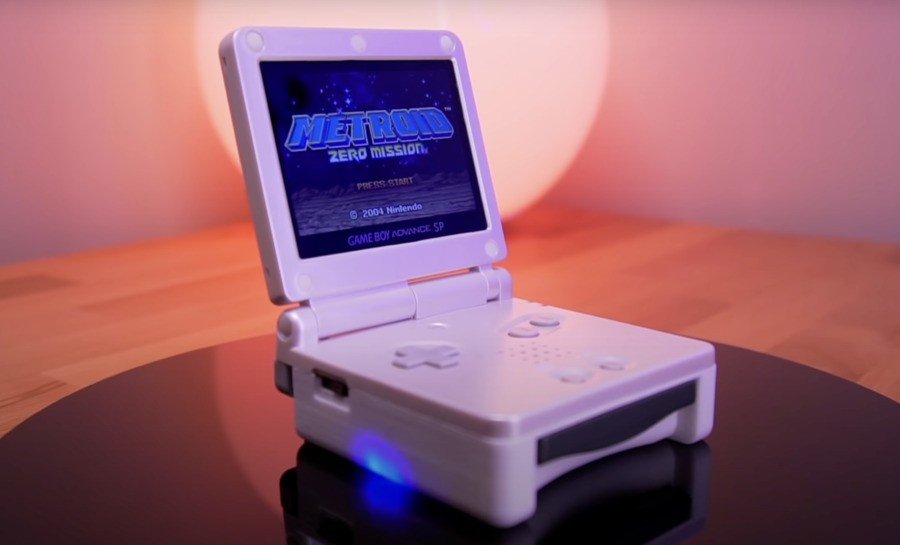 The art of taking vintage gaming hardware and retrofitting it with modern creature comforts is something we wholeheartedly endorse here at Nintendo Life – whether it's adding USB-C charging to the original Game Boy or updating the blurry screen of the Game Gear, if such a venture can improve the system in a meaningful way, then we're all for it.
Now, two modders have worked their magic on the Game Boy Advance SP, which is, in the eyes of many, one of the best Nintendo portables ever made. Sure, it doesn't have a 3.5mm headphone socket, but that clamshell design makes it one of the most pocket-friendly gaming devices ever – and runs the full Game Boy library of titles, too.
The 'SP Expander MOD' fixes one of the things we've just mentioned – the lack of a headphone jack – and much more besides. The console's original 600 mAh battery is swapped out for a beefier 1600 mAh iteration, while the USB-C port means you can charge the battery quickly without having to carry around that bulky GBA SP charger. While we're on that topic, the mod also features wireless charging support, so you can top up the juice without having to use a cable at all. As well as the 3.5mm jack, Bluetooth audio support is included so you can use wireless headphones, too.
All of these mods are totally reversible if you so wish, as none of the original parts inside the GBA SP are modified – instead, additional boards and components are wired directly onto the OG circuit board.
The catch is that all of this additional stuff requires a larger case design, so a new back shell has been created which makes the console thicker and reduces its pocket-friendliness (though no by that much, it has to be said).
If you want to see how they did it, check out the video below.