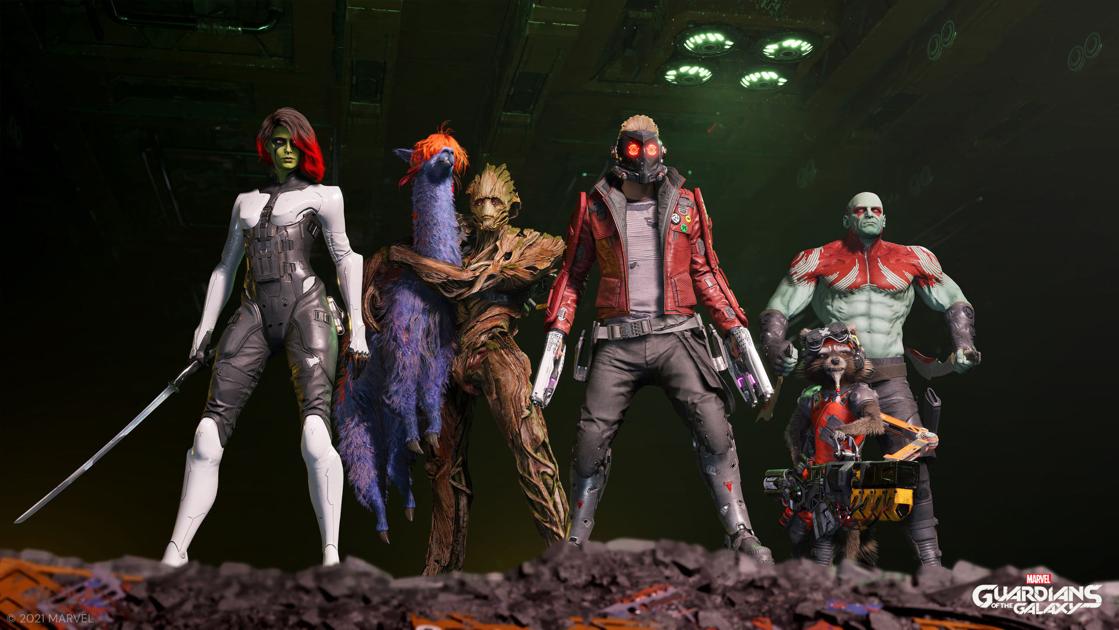 The first few months of 2021 produced a handful of top-quality video games. "Returnal" delivered a unique story and fantastic gameplay, and "The Legend of Zelda: Skyward Sword HD" brought a decade-old Zelda game into the modern era. "Resident Evil: Village" reimagined the breadth of survival-horror, and "MLB: The Show 21" continued to set a sports gaming standard, especially as it pertains to depth of controls and scaling difficulty.
The best part: There are still five months left in 2021, and the end of the year seems primed to be even more badass. The new generation of consoles (Xbox Series X and PlayStation 5) will be in their second holiday season, and after a thin set of titles last year, both will see serious prime-time releases this year.
And it's not too early to think ahead to all of this, because it's right around the corner. Five months are left in 2021, and these are the games I'm dying to play down the stretch.
I've watched the "Far Cry" franchise grow and blossom ever since the third iteration, but the fifth game pushed things to another level. This is a franchise that knows what it is, that manages to deliver exceptional open-world gameplay and wild storyline every time out.
It also dares to tell involved, complicated stories. And for all the open-world wildness, those stories manage to hold your attention and dare to be thought-provoking and politically intense. The new game takes place on a fictional Caribbean island based on Cuba and features a fascist leader played by Giancarlo Esposito. That story isn't all you'll get, either: Expect gameplay that once again toes the line between grounded action and Just Cause wildness. It's a recipe for cooperative fun.
'GUARDIANS OF THE GALAXY'
When Square Enix delivered "Marvel's Avengers" last year, it was fun and I had very high hopes for the game. I had high hopes too, for what the game would become: Its multiplayer gameplay loop was lacking in some ways (namely, Marvel villains), but I believed it would grow.
One year later, I maintain those hopes, even if the title is still finding its way. And one year later, I have high hopes for the more single-player focused Marvel title to come, "Guardians of the Galaxy." The Guardians have grown on me through two feature films and their presence in "Avengers: Endgame," and there's a ton to explore in Marvel's non-earth universe in this game.
Trace the lineage of Marvel's video games back to the "Ultimate Alliance" series, and you see a ton of potential for original storytelling. If "Guardians" delivers that, and a unique adventure around Star-Lord, the more single-player-focused game will be a rousing success (and maybe even better than "Marvel's Avengers," too).
One of the finest real-time-strategy games of the last two decades was the Age of Empires series, which spawned a host of clones at the start of this millennium. It was a title that let you play over centuries and eras as a host of civilizations, building and developing a culture and an army — and much more.
Its strategic gameplay still holds up to this day. Visuals? Not so much. But a new game will bring a new art style and evolve the action a bit, and that'll be a win for any PC gamer. Plenty of titles have tried to duplicate "Age of Empires" over the years. The fourth game in the franchise will be a PC gamer's must-play.
At some point, Nintendo will deliver another "Metroid Prime" title, but this fall, there will be "Metroid Dread," a more classic "Metroid" game. That'll mean plenty of challenge and exploration, and it won't be easy. But it'll be an electric adventure.
No gaming company has done more to evolve 2D action and exploration than Nintendo, which started with those old "Metroid" titles on Nintendo and continued delivering excellent exploratory experiences with the "Metroid Fusion" titles on portable.
Dread will be the latest in this line of titles — and count on loving it.
BROOKLYN PHOTOG CURATES THEMED ADOBE GALLERY
Sure, Instagram and Facebook photo posts are fun. But they're not quite as fun as you might think. These days, photos are often polarizing: A recent Adobe survey found that 56% of people believe the photos they saw in the last year made them feel more divided. It's a wild reality of social media in 2021. Years of Twitter, Facebook, Instagram, and more have programmed us to expect every post to have an agenda — and that leads us to think images have an agenda too.
But one Brooklyn-based photographer, Andre D. Wagner, is doing his part to remind everyone that photos can be fun, and that they don't need to complicate our lives, in his latest project, #LifeReflected. Wagner is known for his shots, for a portfolio that captures race, class, cultural identity, and community, but on this unique project, he shifts from photographer to curator and editor. He began with one-word themes (love, childhood, and adventure, to name a few), then asked people from around the world to submit unedited photos that they believed evoked those terms.
Then he chose his favorite photos and edited them in Adobe Lightroom. The resulting gallery includes 33 pictures shot by photographers in 50 different countries across 11 themes. It's a robust gallery, and Adobe makes sure you can see the photos in their raw form, too. Each photo includes a slider: slide it all the way to the right and you see the original photo. Slide it to the left and you see Wagner's subtle edits and adjustments to color. The end result lets you appreciate photos anew and celebrate the talents of a Brooklyn-based artist in a new way. Check it out at creativecloud.adobe.com/discover/article/