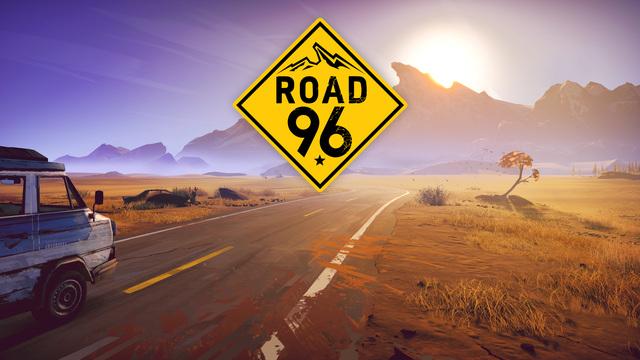 Montpellier – 19 of July 2021. French independent studio DigixArt is happy to announce that Road 96™ will be launched this 16th of August on Nintendo #switch, Steam, GOG and Epic game store at the meaningful price of 19.96 USD | EUR (trailer). Road 96™ will be also available as part of the Hitchhiker Bundle (link), together with the 9 artists OST and an original Game eBook containing the key stories from 10 years before the events happening in the game, all this at a price of 29.91 USD | EUR.
Road 96 represents the most ambitious project from DigixArt. Headed by industry veteran Yoan Fanise (Valiant Hearts, Memories Retold), it will offer players a unique and ever-evolving, story-driven adventure inspired by Quentin Tarantino, The Coen Brothers, and Bong Joon-ho.
Last month at the Steam Next Fest thousands of players attended a live Q&A session and the Road 96 demo was downloaded more than 50,000 times. Here are some quotes from the press that covered the event:
"I couldn't be more excited to play the rest when it comes out later this year. The demo hits the sweet spot in road trip stories where it feels wonderful to be traveling and meeting people, but you also have to manage the tension of trying to survive. As a character in the game warns me, these roads can be dangerous."
– Rachel Watts (PC Gamer)
"It's a fascinating prospect, then. A genuine web of possibilities. I already love the willingness to disappear off into tangents. I love the Americana viewed at a distance – the team behind this made games like Valiant Hearts. Most of all I love the fact that my expectations were shown to be both limited and limiting. I was confounded, and wonderfully so. Can't wait to answer some more questions."
– Chris Donlan (Eurogamer)
The DigixArt philosophy
In 2015, after many years at Ubisoft and having co-Directed successes like Valiant Hearts, Yoan Fanise wanted to continue his path independently creating projects on a human scale and with total creative freedom, where everyone in the team can contribute. He also wanted to be able to tackle any subject that he loved or was worried about (like road trips or war). His partner and wife Anne-Laure was ready to take up this challenge, and they started DigixArt in the south of France, as they knew that we would be very complementary for this new adventure.
Further information in the press release to download