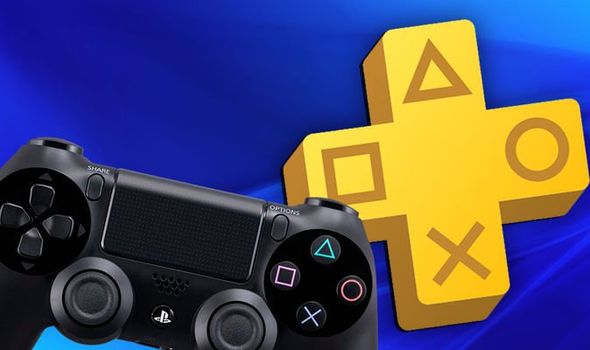 PS5 – PS Plus July 2021: Bad news for fans of free games from PS4 as rival service gets a big boost
PS Plus subscribers who only own a PS4 console will not be able to play the headliner game this month.
That's the bad news; the good news is that while you can only play A Plague Tale on PlayStation 5 right now via PS Plus, you can make plans for the future.
That's because gamers planning to upgrade to the PS5 can still add it to their digital library this month.
This can be done by skipping your PS4 console and using one of PlayStation's other platforms.
To add a PS5 console to your library, you must log in to your PSN account on the PlayStation mobile app or on the PlayStation Store website.
After doing this, you need to search for the game and then add it to your library. After doing this, you can play A Plague Tale if you have a PS5 console.
It's small comfort to know, as many PS Plus subscribers who own a PS4 console will miss out again.
With Plague Tale as the main game for this month, many will be disappointed that they can't play it.
Unlike Destruction AllStars or Operation: Tango, A Plague Tale is available on PS4 and PS5, making it a missed opportunity.
This isn't the first time Sony has offered the PS5 version of an existing PS4 game as a free title.
One of the first to launch in this format was ManEater, and more are expected to be announced in the coming months.
But while PS4 console owners will have to wait to play one of July's best free games, there could be some big news for those who have a PS Now subscription.
New rumors this week suggest Sony will be adding some big titles to the service this month, starting on July 6.
With the announcement scheduled for tomorrow, five major games could be revealed as part of the lineup.
This included Red Dead Redemption 2 and Judgment as headliners of the month, including the first volume exclusive God of War.
Sony could also be about to add Nioh 2 and Moving Out to the PS Now service, which would help make up for the takedown of Marvel's Avengers on July 6.
It should be noted, however, that this new leak is unverified for now and should be taken with a grain of salt until we learn more from Sony.
WHAT IS PLAYSTATION PLUS?
PlayStation Plus is a subscription service provided by Sony that is required to access multiplayer on non-free-to-play games.
It also comes with a number of other perks, the most popular of which are the free monthly titles on offer.
This library of PS4 games is made available to subscribers every month to download and play at no additional cost during their PlayStation Plus membership.
At least two PS4 games are added to the PS Plus monthly games library every month.
If you downloaded or added a game to your download list before it was removed from PS Plus monthly games, you can play it as long as you are a PlayStation Plus member. If your PlayStation Plus membership expires or if you choose to cancel your membership, you will no longer be able to access content downloaded as part of the PS Plus monthly games, but will regain access when you purchase a new membership .
July's collection of free PS Plus games includes A Plague Tale on PS5 and Call of Duty: Black Ops 4 and WWE 2K Battlegrounds on PS4.
PS Plus July 2021: Bad news for fans of free games from PS4 as rival service gets a big boost
Tags: PS5
Latest News on C N N.