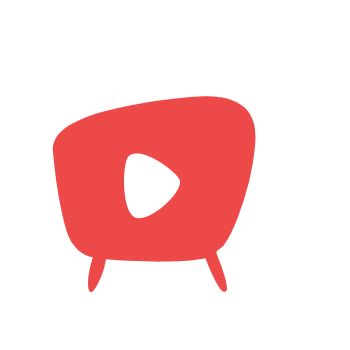 8Where The Heart Leads – July 13thlogo splash screen for where the heart leadsDeveloped by Armature Games, Where The Heart Leads is described as a "surreal narrative adventure game" which will release on both the PS4 and PS5 on July 13th. The first glimpses of the game, including the release date reveal trailer that was launched in March, don't tell us much concerning what the game is actually about. The second half of 2021 still looks excellent for PS4 releases, including some bizarre exclusives, some games you might have forgotten about in all the E3 / Summer Game Fest hype for the beginning of 2022, and some titles that you might not have known were arriving for PS4 at all. Here's a closer look at some of our favorites.
Where The Heart Leads is a narrative game with a distinct art style, that's for sure, and follows the storyline of Whit Anderson as he ventures back through time after descending into a sinkhole to save the family pet. The trailer plays a somber piano tone and it's clear this game isn't going to be a happy one. Other than that? Well, you'll have to wait and see. 6Little Devil Inside – July Little Devil Inside was first announced to the world as a Kickstarter project way back in 2015. Five years later, its PS5 reveal trailer received over one million views on YouTube, but we forgive you if you've forgotten about this one. Not much has been released about the game since January, but it is set for a July release on PS4 and PS5. The game is an action-adventure game developed by Neostream Interactive, and it takes you through both single-player and multiplayer co-op modes as you control a team of Victorian explorers hunting for mysteries in a 19th-century world. Little Devil Inside looks quite bizarre (you can ride a pig and fire a rifle, or explore dark underwater caverns infested with Cthulhu-esque monsters) but intriguing. It's out in July. 5Clid The Snail – Summer 2021
There are dungeons, massive boss fights, and different classes with their own unique weapons and legendary gear. You could call it a sort of co-op Diablo with the survival mechanics of Don't Starve. Sound good? Seasonal events are planned throughout the year for Midgard, which will hopefully keep the game thriving with a good balance of endgame content and progression. Tribes of Midgard is out on PC and Playstation 4 on July 27th, 2021. From the bizarre to the even more bizarre, Clid The Snail is the story of a grumpy humanoid snail who is armed to the teeth and ready to kick ass. Though it sounds bizarre, the release announcement trailer is accompanied by a heavy metal soundtrack and some truly awesome-looking gritty gameplay. Weird Beluga Studio might have come up with one of the hidden gems of PS games this year. The game development was supported by the Playstation Talents program that helps new developers bring their games to Sony's platform. The game has a variety of different weapons and ways to play but won't focus entirely on gunplay to tell its story. There is also a narrative that plays out between Clid, the humanoid snail, and his friendly pet Belu, the firefly. Expect puzzles and chaos — this isn't one you should be forgetting about any time soon. Clid The Snail is set for a Summer 2021 release. 4Stray – October 2021 Stray is the latest game from the publisher which only produces gems, Annapurna Interactive, and developed by BlueTwelve Studio, a small team in Southern France, apparently made up of more cats than humans. This adventure and puzzle game follows the life of a stray cat on a mission through a gritty, futuristic city inhabited by faceless robots and neon lighting. It looks gorgeous, and that's not hyperbole.
Developed by Norsfell and published by Gearbox, Tribes of Midgard is a multiplayer action-survival RPG that allows up to 10 player co-op. It fuses multiple genres into one: survival, base-building, and RPG class-building that allows you to customize your Viking loadout. Plus, it looks visually very appealing, with a vibrant art style that differs from the usual gritty Viking-grey. 7Tribes Of Midgard – July 27th
News Summary: It's a third-person cat adventure game (yes, you read that right, and it sounds amazing) with environmental puzzles and a level of interactivity with the city's environments and inhabitants that reminds us a little bit of Untitled Goose Game. However, this game is about a hyper-intelligent cat and its friendly sentient drone, something we're struggling to find comparisons for. That's Annapurna for you: pushing out the weird and the weirder. A fairly vague release date was set for October 2021 a few months ago, and Stray will release on PS4, PS5, and PC. 3Boundary
Disclaimer: If you need to update/edit/remove this news or article then please contact our support team. The PS4 Games You Didn't Know About Will Be Released In 2021Check all news and articles from the latest Gaming News and updates.
News Highlights Games
Headline: The PS4 Games You Didn't Know About Will Be Released In 2021
Check all news and articles from the Gaming news updates.
Disclaimer: If you need to update/edit/remove this news or article then please contact our support team.