Philips is the first to launch a 55-inch 559M1RYV gaming monitor specifically designed for the Xbox X series, and has an exclusive Xbox authorization certification, which perfectly demonstrates the excellent performance of Xbox and creates a new standard for Xbox game console dedicated monitors.
Different from ordinary TVs, the 559M1RYV gaming monitor is specially designed for game consoles. It emphasizes low system latency and low network latency. It is a big advantage when logging in to the twitch platform to live video games. It allows input to log on to the screen more quickly. The audio part is built by the British speaker expert Bowers & Wilkins engineer, covered with special Kvadrat wool material, and built-in low, mid and tweeter speakers, bringing a high-level auditory and visual feast.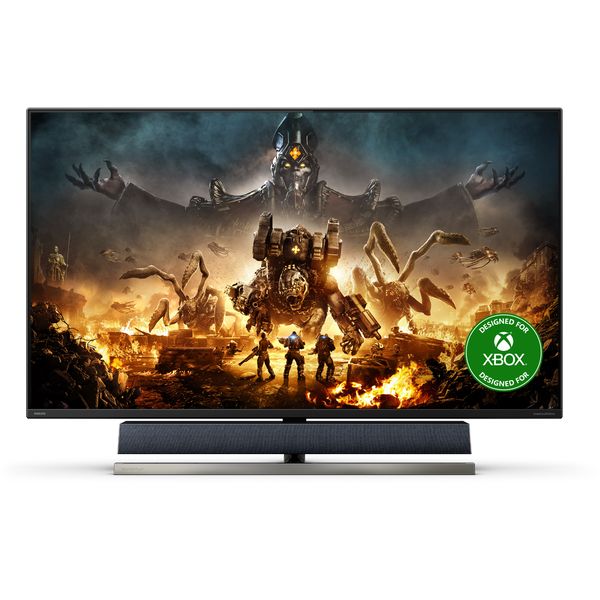 The 559M1RYV gaming monitor is jointly developed by Philips Monitors and Xbox, which can bring the best gaming performance and graphics performance to Xbox. It has a new HDMI 2.1 specification, ultra-high-definition 4K resolution and at least 120Hz update frequency, supports HDR and DisplayHDR 1000, and designed an exclusive Xbox game mode, specifically for Xbox fine-tuning of image quality, and a large number of engineers from Microsoft and Philips Monitors Testing and verification meets the expectations of Xbox fans.
.