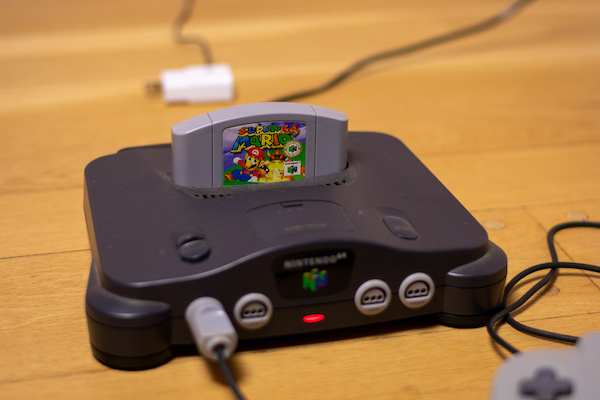 Image via Brian P Hartnett Jr / Shutterstock.com
Classic Nintendo title Super Mario 64 has been available to play on computers since Froggi.es built Super Mario 64: Browser Edition. Using keyboard controls, it runs on desktop web browsers: that is, until now.
Recently, the firm updated the game to fully support Android and iOS devices, meaning that gamers can access this quick and casual title via Safari or Chrome.
Play Super Mario 64 on the web!
With keyboard, controller, mobile and saving support!https://t.co/VXmJvBXPf3 pic.twitter.com/BXaFbVyOV9

— Joshie 🐸✨ (@func_josh) May 13, 2020
Tested by Notebookcheck on an iPhone via Safari, the game appears to run on a 16:9 ratio, leaving some areas of the image cropped. It's also reported that the audio isn't quite there. Other than that, it runs decently well.
An additional trial run on a second-gen iPad Pro flagged that the game wouldn't work on it at all. Nevertheless, the fact that a console game runs on a mobile web browser at all is already quite a big feat considering the difference in performance.
This isn't the only replica of a console game that has resurfaced in other versions besides the genuine N64 title. Creating these was made possible only due to a large-scale data security incident at Nintendo in 2020, which saw source code for this game leaked, among few other Nintendo titles.
Given Nintendo's strict policies regarding its intellectual property, it might not be too surprising if the desktop and mobile web versions of Super Mario 64 would be taken down in time to come.
But at least we can still enjoy a trip down memory lane while it lasts.
Super Mario 64 – NO download needed :]https://t.co/Ra7XDMnyhU#ひぐらし業 #higurashi #higurashigou pic.twitter.com/D7snhVSHC3

— Dotayuri (@Dotayuri) April 26, 2021
[via Notebookcheck, image via Brian P Hartnett Jr / Shutterstock.com]