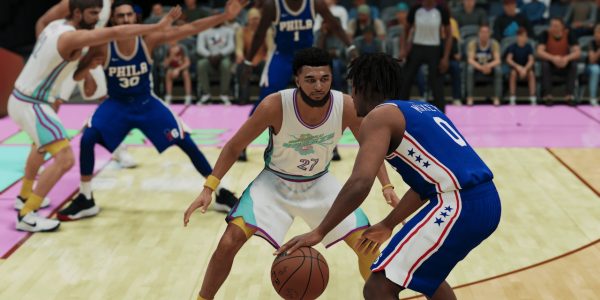 NBA 2K22 MyNBA is the mode where gamers get to play the role of GM, as they look to build a championship contender from the ground up. This particular mode is exclusive to the Sony PlayStation 5 and Microsoft Xbox Series X/S consoles. Based on the latest details released for the mode, it will feature new additions in the way of MyStaff and Training. That should take things to a new level for user control over their franchise.
MyStaff roles, coaching carousel in NBA 2K22 MyNBA
Part of building a winning team is having a capable staff able to shape the direction of the team. With the updated MyStaff in NBA 2K22 MyNBA, gamers will now have even more positions to fill for their staff. A new coaching carousel features four departments with different positions to fill, as shown below.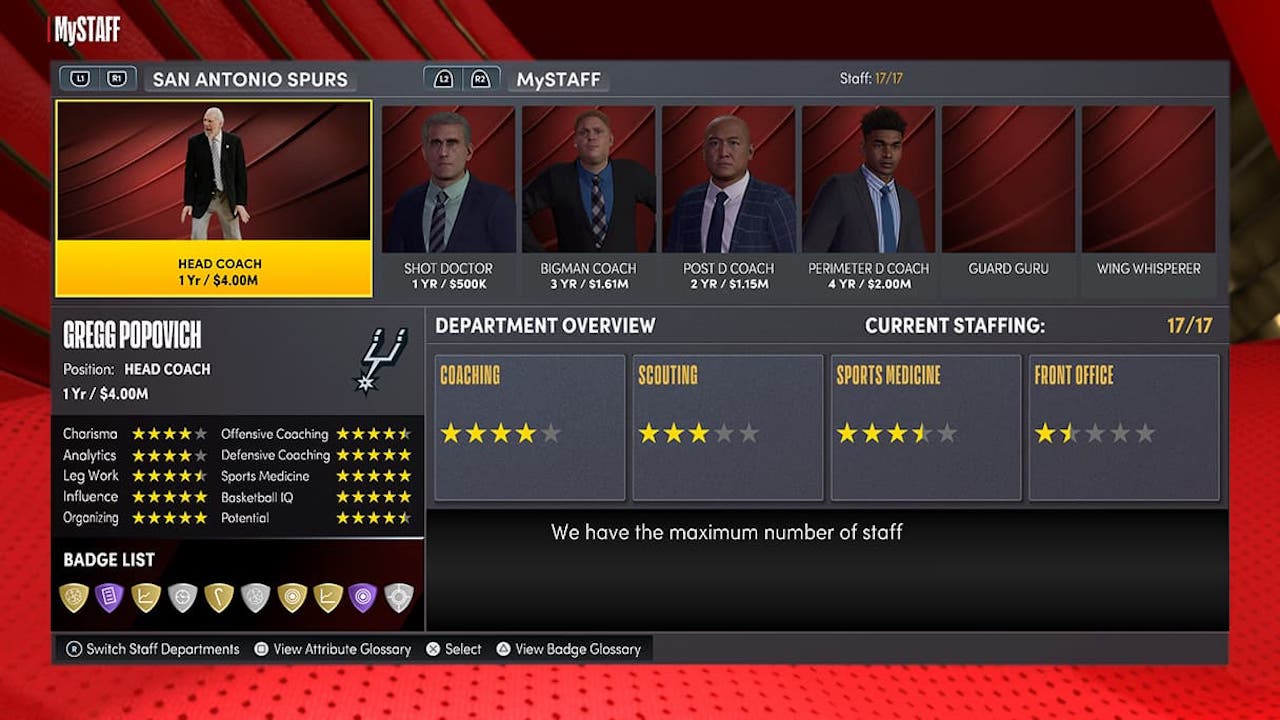 Front Office (Governor, GM, Assistant GM, CFO)
Coaching (Head Coach, Shot Doctor, Bigman Coach, Post Defense Coach, Perimeter Defense Coach, Guard Guru, Wing Whisperer)
Scouting (Head Scout, 4 Domestic Scouts, 2 Foreign Scouts)
Sports Medicine (Team Doctor, Strength Trainer, Stamina Trainer, Sports Psych, Sports Science, Physio, Sleep Doctor)
Along with the departments, there are also new attributes available for the staff members. A few examples given are Charisma and Money Sense, which can be applied to different staff members. They can then transfer to different areas of the staff as needed, based on their strengths.
Check out a Deep Dive with more details about staff and attributes via 2K's Courtside Report here.
Team Training gives more options
Keeping your team ready to win games, but also ready for a playoff run is essential. With the Team Training options in NBA 2K22 MyNBA, there should be plenty of ability to tweak things as needed.
A new menu will appear for Training called the Prep Hub. 2K describes it as a "one-stop-shop" to adjust team training and fatigue ahead of your next opponent. The Prep Hub also shows off team proficiency in terms of how players play and adapt to the Head Coach's current system.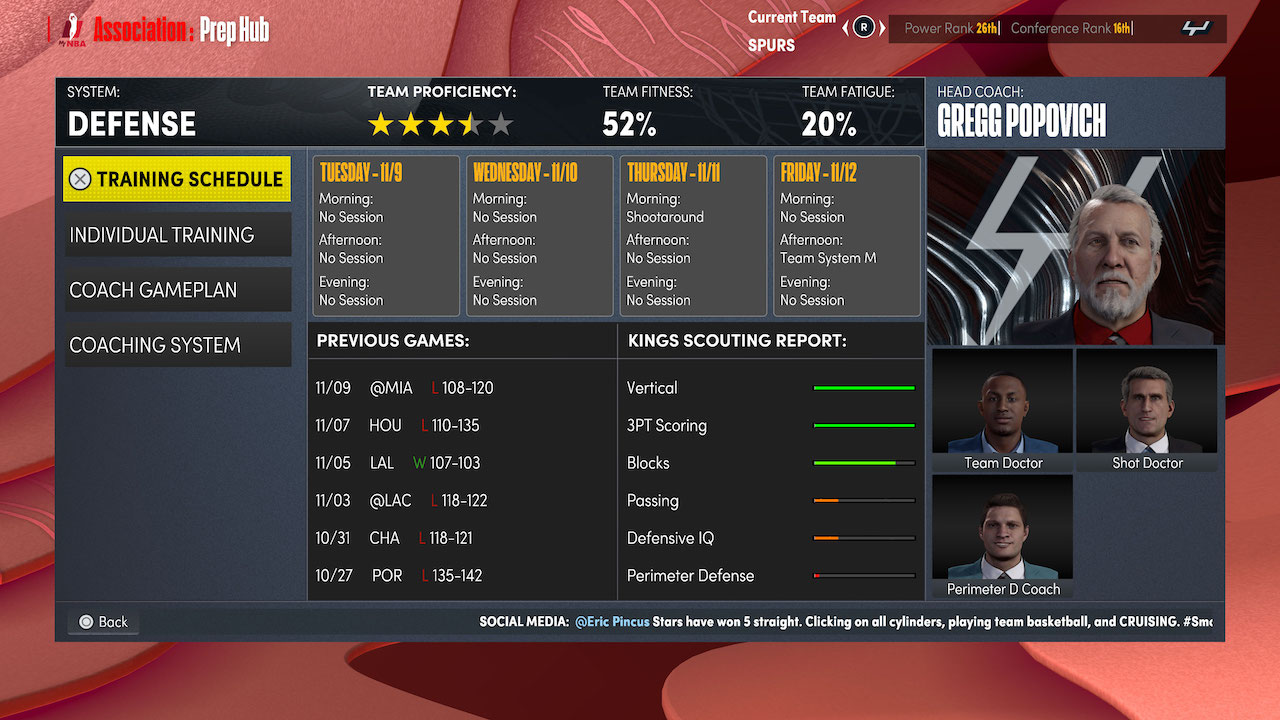 Users will get to see a three-week training schedule for their team. In addition, details like intensity, fatigue, and injury risk are shown for the practices to help adjust accordingly.
Along with that players are able to make their own "smart" decisions in terms of how they approach training so as to reduce their risk for game fatigue or injuries. An individual player's training goals can also be adjusted so that they're working towards the player they need to be.
NBA 2K22 MyNBA has Conditional Coaching and Pre-Built Teams
Conditional Coaching is a new feature in which users get to add requirements for simulated games if they have certain conditions. An example is Garbage Time. With this pre-set option, users can set it to bring in bench players when the game is out of hand by a certain margin of points. This will rest starters for the next game and prevent injuries. Of course, that's just one example of Conditional Coaching available.
Last but not least, they've mentioned three new pre-built teams that will be available for MyNBA use. They are the Bronx Brawlers, Honolulu Breeze, and Omaha Airmen. These pre-built teams come with logos, uniforms, and arenas already in place. Gamers can add them to leagues at the start, or wait and use them as expansion teams if they choose.
More details are available about what's coming with MyNBA at the NBA 2K Courtside Report. NBA 2K22 officially arrives Friday, September 10 for the PlayStation 4, PS5, Xbox One, Xbox Series X/S, Nintendo Switch, and Windows PCs.
Check out more of the upcoming features for 2K22, including new details about NBA 2K22 The City and Neighborhood. Also, see our report on what's new in NBA 2K22 MyTeam.
Visit VGR's NBA 2K page for more updates about the game.