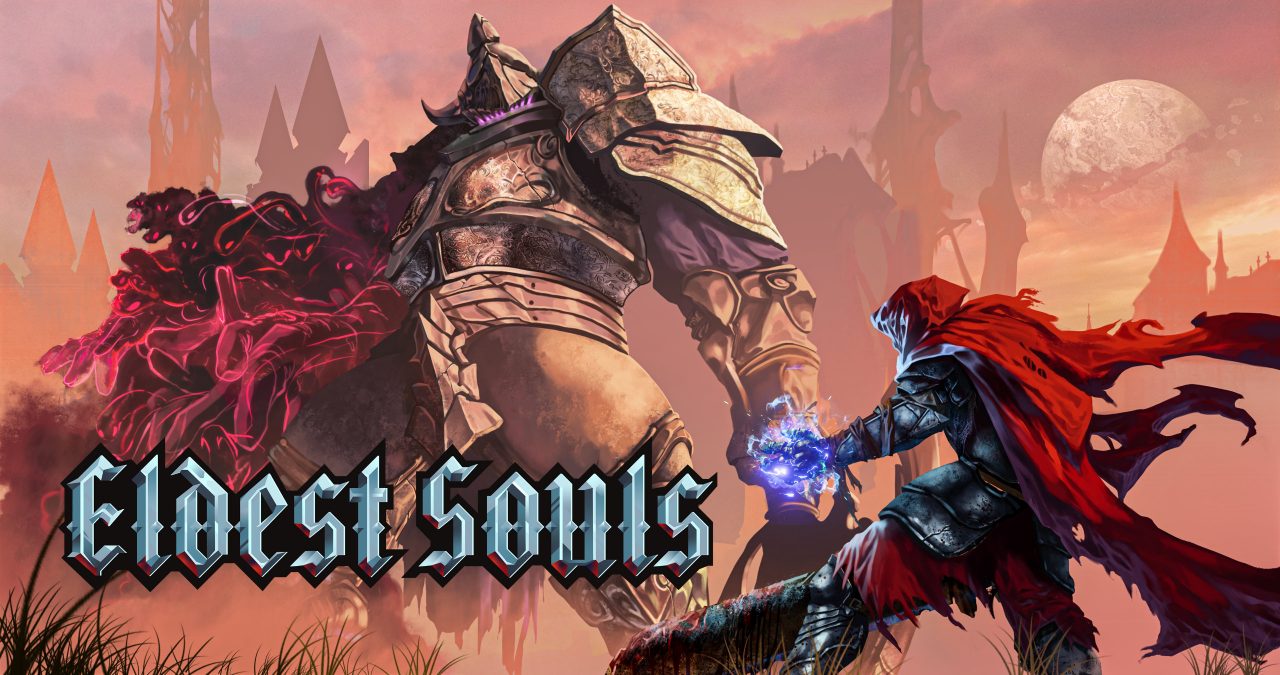 Publisher United Label and developer Fallen Flag Studios have announced that their upcoming boss-rush RPG Eldest Souls will release on July 29th, 2021 for PlayStation 4, PlayStation 5, Xbox Series X|S, Xbox One, Nintendo Switch and Windows PC, via Steam. The announcement came by way of the Future Games Show alongside a new trailer, framing the lore and story that Eldest Souls will steep its players in on release. Check the trailer out below!
Eldest Souls puts players in the position of a nameless protagonist set on overthrowing the Old Gods, as hinted above, from their iron rule on the last vestiges of humanity by way of merciless defeat. Players will have the opportunity to explore the Citadel, the primary setting of Eldest Souls, where the nameless protagonist will meet denizens within the world, undertake questlines, and come across mysteries that will slowly shore up the knowledge of what the Old Gods are and their once long-standing imprisonment.
The aesthetic for Eldest Souls is a wonderful mixture of isometric and hyper-detailed pixel art, reminiscent of titles such as Hyperlight Drifter, melding action-orientated gameplay with skill customisation against a myriad of boss fights, each of the Old Gods presenting a unique challenge for players to overcome. Check out some screenshots of Eldest Souls below!
If you're wanting to see more of the aesthetic that Eldest Souls is steeped in, feel free to check out our updated media gallery! It seems that players who enjoy eldritch horror, action-orientated gameplay, and pixel aesthetic have something to look forward to when Eldest Souls releases next month. We'll be sure to keep you updated on any news that develops.
Stay tuned to RPGFan for all news RPG!